"Colors of Surfing, a sweet concept store dedicated to surfing in the heart of Biarritz."
Immersion in this new Surf & Chill concept
"The other day, while walking near the Place Clémenceau, we fell under the spell of a sumptuous and unusual surf shop called "Colors of Surfing"… Come on, we'll tell you more about this little sweet spot made in Biarritz! 
Colors of Surfing is a new concept store based at 22 Avenue de Verdun which offers enthusiastic surfers the chance to try out quality and original surfboards made by our local shapers. Yes yes, you have understood well : here, passion has no limit… 
Created by Louisa & Antonin, 25 years old and ocean lovers, the concept opened its doors on May 30th. But you're probably wondering how they came up with the idea of opening their own concept, aren't you? 
After travelling from country to country in search of the best waves in the world, they wanted to embark on an entrepreneurial adventure to offer a new place to live in Biarritz, with local boards available for experimentation. 
So today, Colors offers you a subscription offer that gives you unlimited access to a collection of boards, from noserider, to fish, midlength, bonzers and others.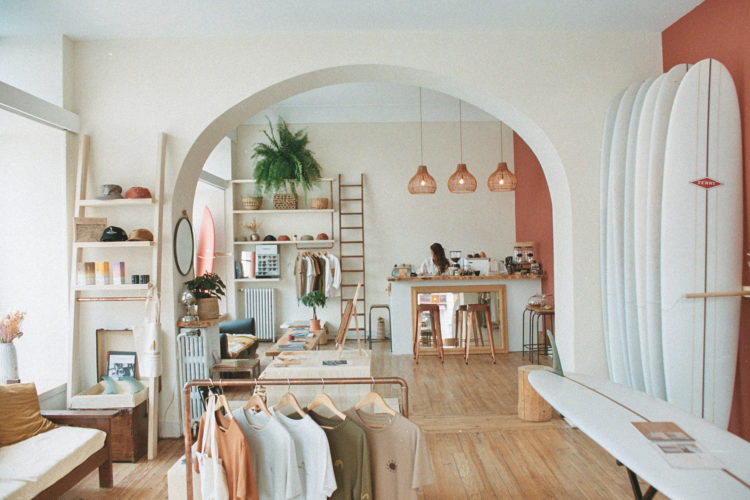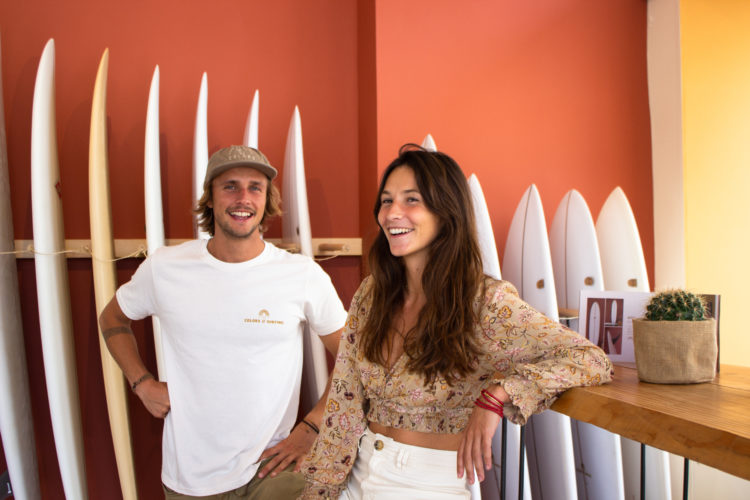 The little extra: the smile, the good mood and the kindness of Louisa and Antonin who welcome you from Tuesday to Saturday from 8.30 am to 6.30 pm in their little haven of peace.
Just after pushing the door of this shop, a feeling of calm and serenity took hold of us, giving way to a warm and relaxed atmosphere that you won't find anywhere else in Biarritz. 
Against a backdrop of "good vibes" music, we had no choice but to be totally seduced by the beauty and the very subtle decoration of this Californian-style living space. The shades of terracota colours mixed with the wooden furniture form a perfect harmony that is enhanced by the sublime surfboards that will not leave any ocean enthusiast indifferent. 
Here, everything is grouped together to feel good, quite simply… Much more than just a surf shop, Colors of Surfing is a place to live! Personally, we love it, we love it! "
Thanks to Made for this great article!