Colors of Surfing is born from our will to gather local community around common passions.
We (Antonin & Louisa) have always wanted to embrace new cultures & traditions during our different journeys abroad, just as a surfer would adapt his surfing to natural conditions.
Pushed by this common passion and our love for the ocean, we have launched Colors of Surfing.
We aim to shake the codes of surf rental, and offer a collection of original and quality surfboards, in order to guide every surfer towards a shape that suits him best.
Colors offers a large selection of local boards, for every surf conditions so that the surfer can be in osmosis with its natural environment.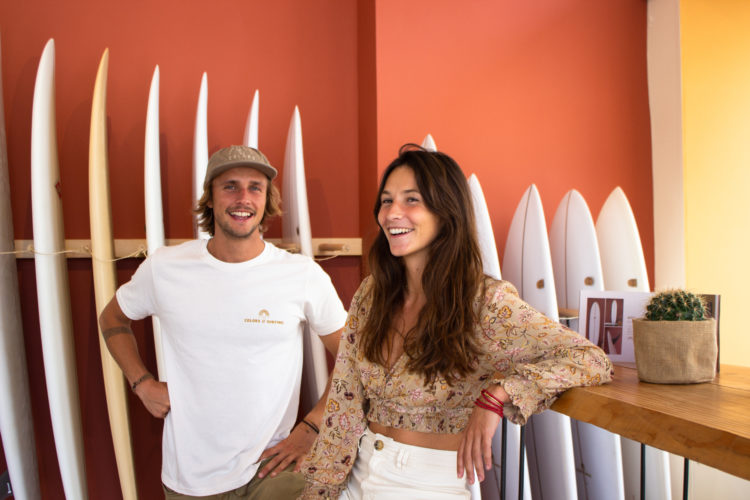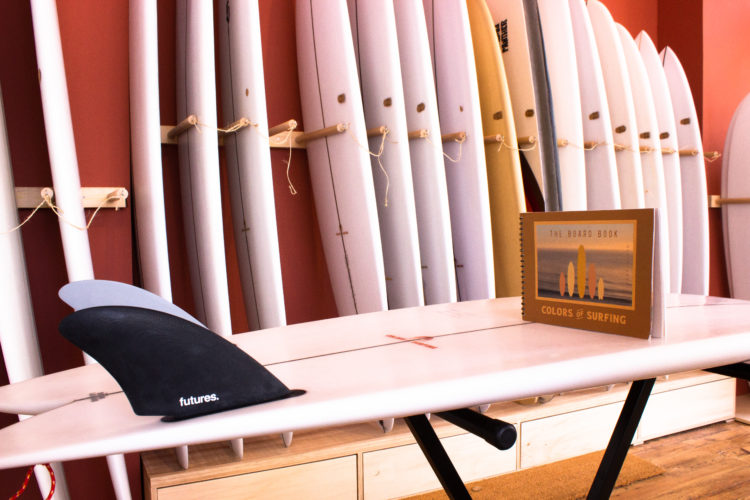 By partnering-up with talented south-west-based shapers, we showcase an art which is often under -represented. Our shapers build surfboards perfectly crafted for the various surf spots of our coast.
The local aspect is very important to us, and allows Colors to provide the best boards for every style of surfing.
The concept is born from combining both of our visions, different but complementary at the same time.
At Colors, we want to open a homelike space around surfing, art, music and fashion, in the place we love so much : Biarritz.
Colors of Surfing provides a range of original surfboards, just like a color palette would offer different shades of colors.