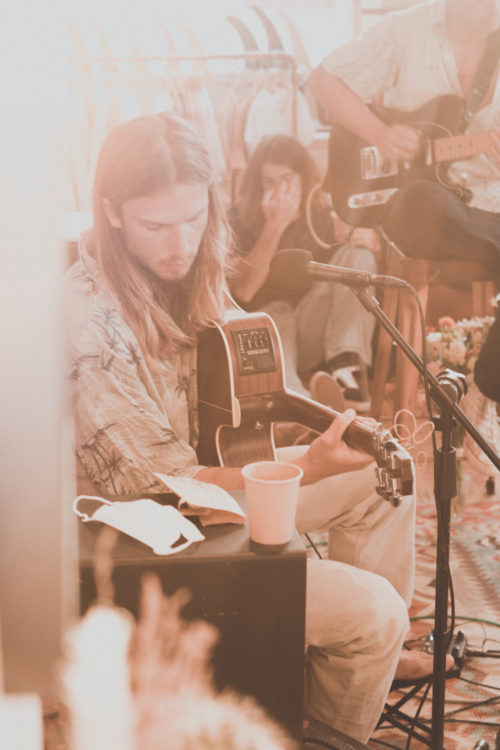 Colors represents local artists
We all had the chance to receive the exhibition of the young and talented photographer Nil Puissant on Friday the 9th of July. 
During two hours, surrounded by surf photography printed on chanvre paper from California to Australia, Portugal to Biarritz, we received three friends of Colors for a musical and friendly moment shared with fresh Eguzki beers. 
The exhibition will be available until the end of august, so don't hesitate to stop by the shop and have a look ! 
Thanks everyone who showed up and especially to Nil Puissant, Valentin, Sacha and Helie.
Instagram : nilpuissant, vlanoue, sachakirnidi ,helieidb
Follower event : Colors of Surfing
Photo Credit : Théo Balbache Alias Rocketman Shots