At Colors, we are exclusively working with local shapers from South-West of France, in order to provide high quality surfboards perfectly made for our local waves.
With Panther, we have worked on a range of 4 boards that suit every style of surfing.
Panther Surfboards is all about quality and craftsmanship. Boards are 100% handshaped and glassed in their workshop in Biarritz.
What else to say ? Panther is above all a family business, with Renaud shaping and Juliette on the
brand development.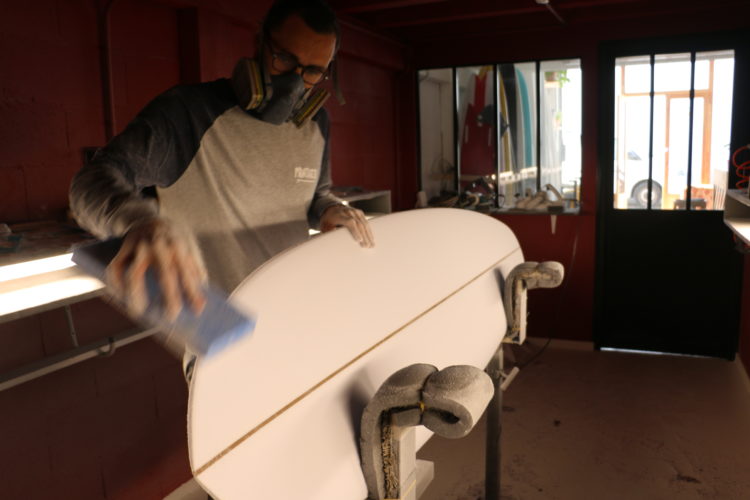 Stop by the shop and experiment 4 of Panther's flagship models:
Daily Log 9'4: To surf without restraints.
Tracker 7'4: A great board for those wishing to glide with ease.
Tracker Edgeboard 7'4: A must-try!
Sidecut Fish 5'8: A fish that stands out – You're best friend in small & average days.